Testimonials
Kind words and demos from some of our clients, we'd love to have yours here too


Chris, I love it. The sound is enchanting, looks amazing, holds tune, easy to play, perfect size & weight, etc.
My only complaint is that I can't put it down! Seriously couldn't be happier. Sorry for the brevity but the lyre beckons...

Brian Kay

www.BrianKayMusic.com
Hi Chris, here it's Claire, from France ! I wanted to say that I'm very happy with your lyre. The more I use it, the more it sounds good. Here is my facebook page if you want to hear what I do : www.facebook.com/korydwennmusic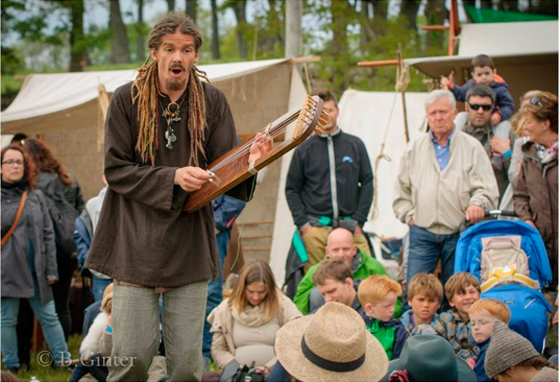 "The wonderful lyre you made for me in use at one of my lectures"

Kjell Braaten

http://www.ghozm.org/kbraaten/
Listen to a sample of his music here

The video of "The Viking Way 2016 - Woodworking" from Hands On History and Trondheim Vikinglag. Music by Goran Ellingsen and Kai Himanen, Trossingen lyre by Instruments of Antiquity.

Gallery
Here are just a few of our completed instruments. Wouldn't yours look awesome here?